What Makes Our CV Distribution Services in UAE & Qatar the best
In a nutshell, we work to help our clients find the right job that they are looking for during their limited period. We know that it is impossible for a person to find suitable companies to present their CV and get interview calls.
Hence, we help our clients take their CV directly to over 20,000 employers in Qatar & 180,000 in the UAE to help them get interview calls according to the skill forte and professional portfolio.
What are you waiting for?
Did you know that traditional job hunting on visiting-visa period is not enough to find a suitable job offering and secure interviews in UAE or Qatar? GULFCVBLAST.COM's cv distribution service in UAE & Qatar helps you do all that and find a suitable job within your visa expiration like we have done for so many of our clients.
Create CV
A cover letter is an job application document you combine together with your resume that explains why you wish a specific job, and why you're thinking that you're the proper person for that job.
Upload Your CV
After creating cv and covering letter, upload to our website or email to us. Our HR expert will review your cv and covering letter and any correction or changes required they will inform you.
Upload CV
Make Payment
After uploading cv & resume, you can select CV distribution service. We are providing cv distribution service in Qatar & UAE. Select the country you want to distribute your CV and make payment.
Buy Now
Reach to Employers
Gulfcvblast take your CV to over 20,000 companies in the Qatar & 180,000 in the UAE looking for skilled and competent professionals just like you.
Want to know more about ?
Looking for more details about Gulfcvblast.com's cv distribution service in Qatar, UAE, Oman and Saudi Arabia ? Send your queries through your  WhatsApp by clicking WhatsApp's icon on the website.
Looking for Professional CV/RESUME writing ?
For professionals, We write
CVs, LinkedIn profiles & summary
Searching for a better job? Planning a complete career shift? Resumes and LinkedIn summaries matter a lot for the same. We can assist professionals with all such documents.
CV Distribution Price & Packages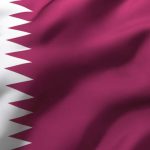 QAR 300 Only
Send your cv or job application upto 20,000 employers & recruiters in Qatar,w e will distribute your resume to all hidden jobs, job boards, HR Managers, recruiters and some very private business owners where you will get call for interviews without competition.
AED 999 Only
Send your cv & job application to more than 200,000 companies operating in UAE, including seven emirates and all freezones – Dubai Internet City, Dubai Academic City, Dubai Biotech Research Park, Dubai Design District, Gold and Diamond Park ..and more

Anas Rahman
HR Assistant
I would recommend Gulf CV Blast to all aspiring candidates who want to find the best job for them. It has helped me make my dream come true.

Maya B. Briones
Administration
I have got two job offers after using Gulf CV Blast, which I have never thought would happen. I have already recommended you guys to my friends.

Elmer Hilario Espiritu
The response rate from prospective employers are amazing and I was able to pick the best one. The fee is way better than posting my professional details at  any of Classified ads here in Qatar.

Namsheer
Accountant & Admin
After using cv distribution service with Gulfcvblast.com I found my job within two weeks. I am very thankful to them for their services.

Muneer
Document Controller
This Gulfcvblast.com's CV Distribution Services saved my time and money! It's very easy to utilize and really easy to get as many calls and as many interviews as I wanted it.

Mohammad Zubair
Junior Accountant
I have three interview letters already. I thank you all for the support and help. I think this is a must-use service for all job seekers in the Middle East!
Get In Touch!
would you like to speak to one of our sales representatives?
Please don't hesitate to contact us using the WhatsApp or by mail to us. During standard operating hours, we're more than happy to answer all your questions.